From 16 to 23 May 2014, the company Ex Voto À La Lune continues its artistic research around the project "KANT".

The Company Ex Voto À La Lune has been working for several years on different apparatus supporting a text, a dramaturgic structure or a question. The last creation devoted to "Winter" by Jon Fosse deals with of our sliding out of the world, our disappearances out of the reality. These sensations of vertigo, confusion, doubts about our matter and our reality has led the company to "New Magic" enabling her to make the invisible visible, to create doubt, to exceed the visual sphere and address other senses.

With the work around " Kant ", Emilie Anna Maillet seeks to develop a research through three different mediums with the shape of an initiatory journey, disturbing the audience differently where each medium create its own relationship with each member of it, working on different immersions and interactions. Thus the narrative is not that of a pre-existing story developed in multiple formats, but a "fragmented sensitive narration" on various media: it will take the audience into its own narrative, its own vertigo facing the immensity of the universe: feel his own measure, and existential doubt.
This particular form of transmedia can enrich the audience's experience by offering the possibility of experiencing throughout its parcours, and therefore at different times and places, its questions and doubts. This is a free tracking towards these three media that can interrogate, question, feel, explore through multisensory experiences between real and virtual: between sensations of real life (souvenirs etc. ) and fictional narrative.
THE STAGE APPARATUS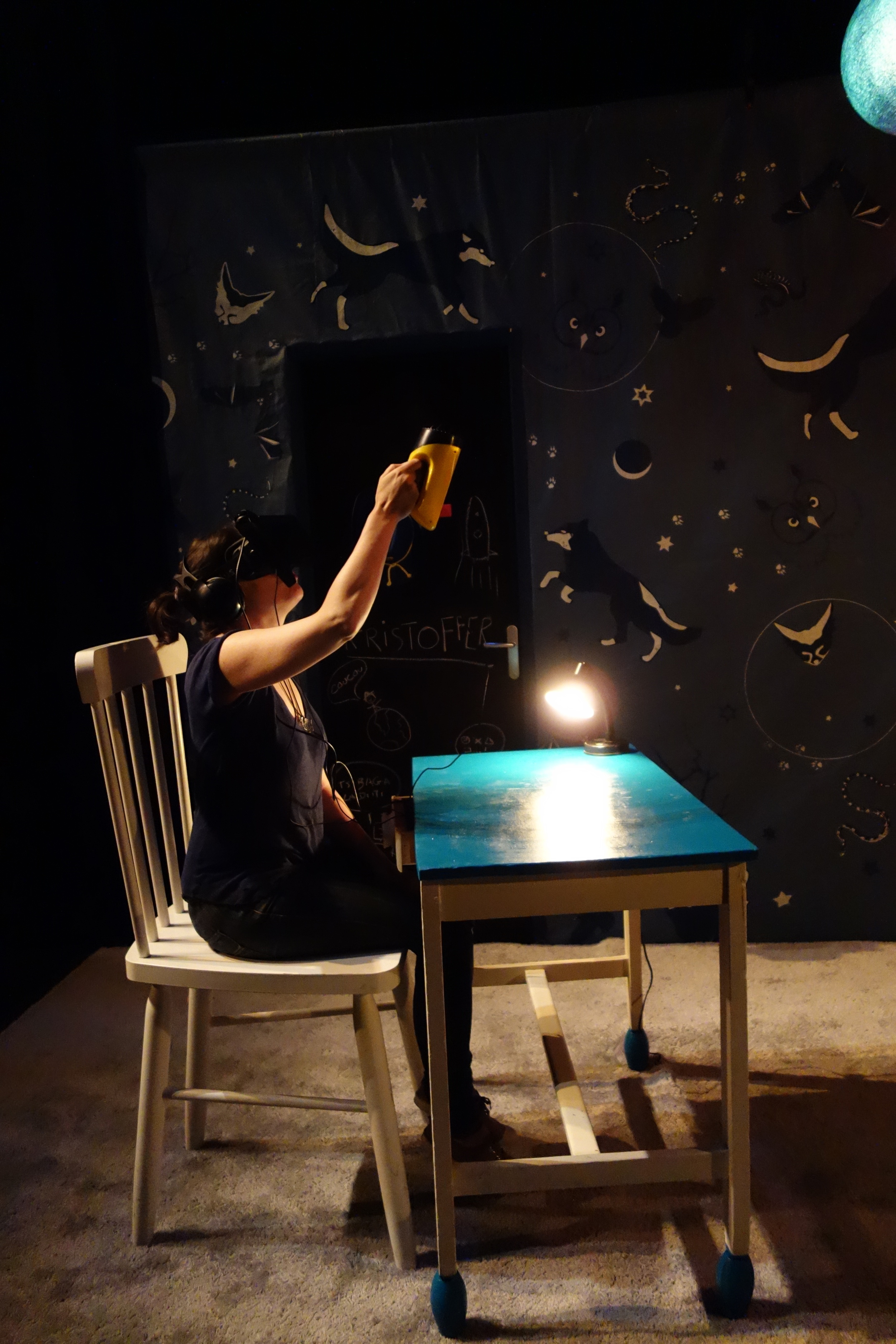 THE APPARTUS' VIRTUAL IMAGE